A fish is a cold-blooded animal that lives and breathes underwater. Fish typically have scales, gills, fins, and a streamlined body.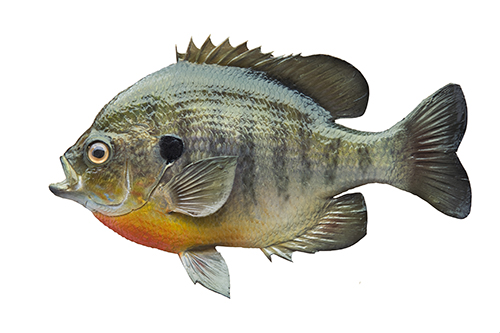 At a Glance
They prefer very warm, quiet, shallow waters under the cover of weed beds and submerged brush.

This brightly colored fish is Wisconsin's only native stream trout.

Steelhead and rainbow trout are really the same species of fish.

The bullhead is an interesting, smooth-skinned fish.

Wisconsin has two kinds of catfish, the channel catfish and the flathead catfish.