Introduction to Nature Journaling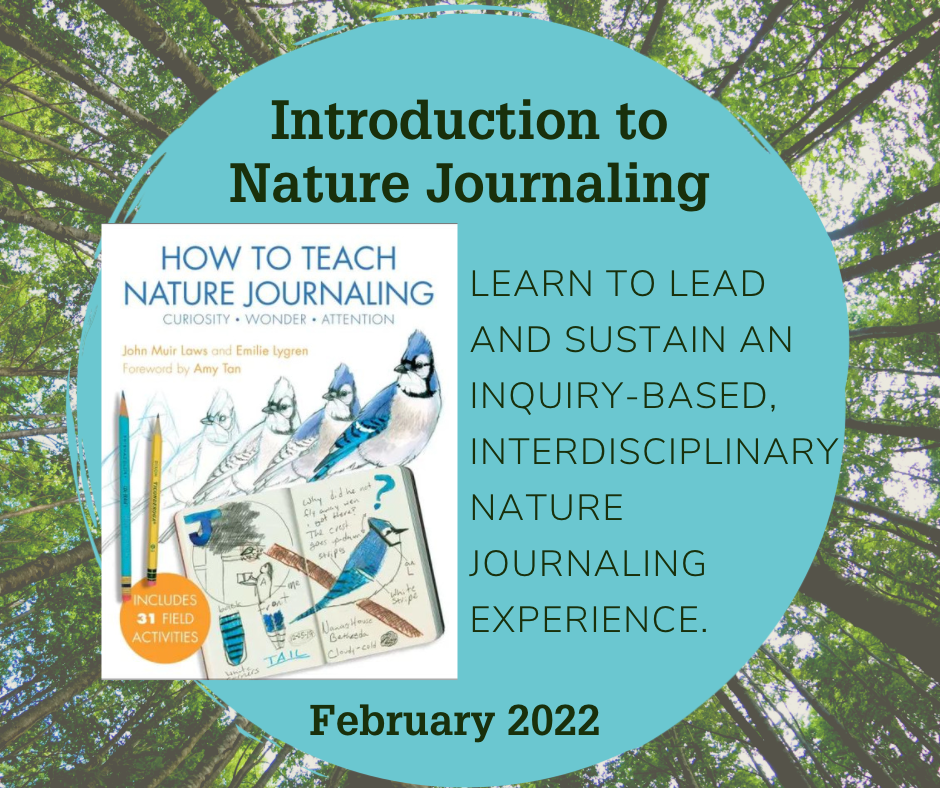 Introduction to Nature Journaling
Learn to lead and sustain an inquiry-based, interdisciplinary nature journaling experience.
Four Online Sessions (3:30pm-4:30pm):
February 3rd: Getting Your Tools & Introductory Techniques
February 10th: Journaling Activities: Beyond Sit Spots
February 17th: Open Coaching and/or Independent Work Time
February 24th: Putting it All Together
Participant Benefits:
Receive a copy of How to Teach Nature Journaling by Emilie Lygren. Register early to receive it by the first session.
Access exclusive content. We've designed Introduction to Nature Journaling to inspire, instruct, and engage.
Meet new people. Your fellow students are as motivated as you are to master what we're exploring here in Introduction to Nature Journaling.
Get results. As you dive into the course content and meet the community in Introduction to Nature Journaling, you're on a path of mastery. While it's not necessarily easy, the transformation we'll get together matters.
Get four sessions of professional learning plus the book for only $75. REGISTER HERE
The workshop will be held inside our free online community. If you are not already a member of the community, you will have the opportunity to join before you register for the workshop.
Already have the book? Contact us for a reduced rate! 
Need an invoice instead? Contact us!