My Place in Nature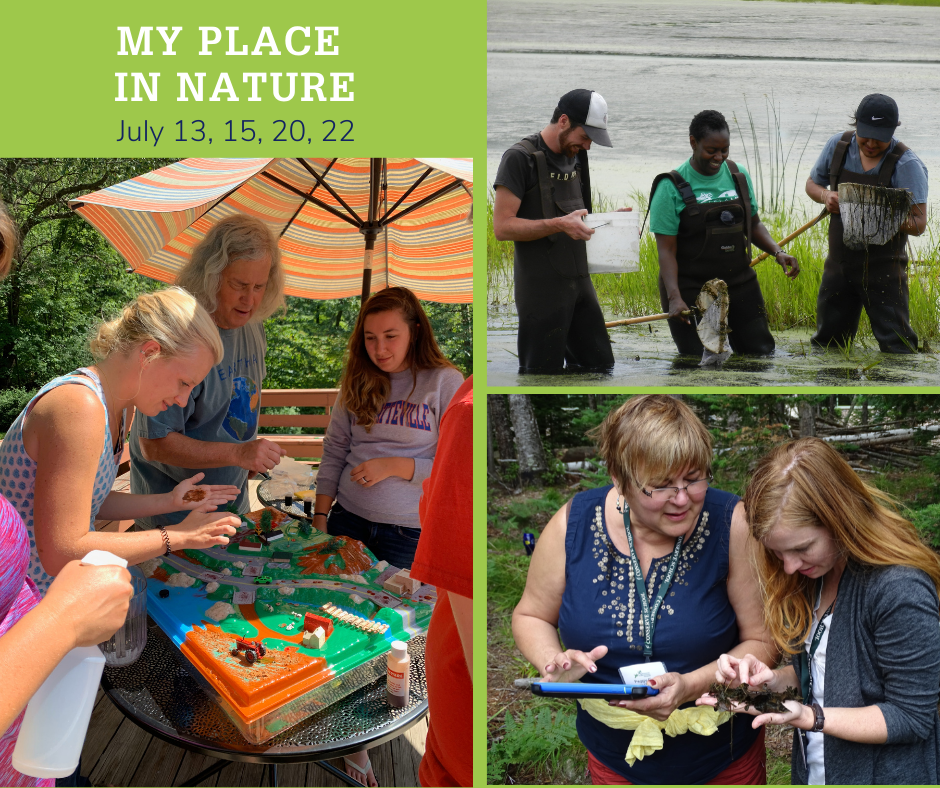 This four-day online Institute (July 13, 15, 20, and 22) and one-day regional immersion experience (date and location TBD), will bring together school teams of five or more individuals. Participants may be classroom teachers, school leaders, and must include at least one non-formal (nature center, school forest, state park system, other) environmental educator or community volunteer. Registration closes June 30. 

Individuals and teams can complete this application for a fully-funded fellowship to attend the summer learning series.  A limited number of fellowships are available. Each individual or team member who wishes to be considered for a fellowship, must complete this form by May 30, 2021, or until all fellowships are awarded, whichever comes first. We will notify applicants within two weeks of submission.

Classroom educators will gain skills in designing inquiry-based outdoor learning experiences applicable for both in-person and virtual/remote learning environments. They will also learn about the plethora of resources available from National Geographic Society as well as the educator certification program

Non-formal educators will learn how to deliver inquiry-based geography instruction through their programming and provide support for classroom educators.

As a result of bringing this experience to the classroom, students will develop spatial awareness and geographical skills through classroom- and field-based experiences using technology tools, such as iNaturalist, SiftR, and Agents of Discovery and develop scientific and reasoning skills through participation in a bioblitz.