Amphibians are cold-blooded, smooth-skinned vertebrates. Most live some of their life in water and some on land. The most common amphibian critter is a frog but there are many others.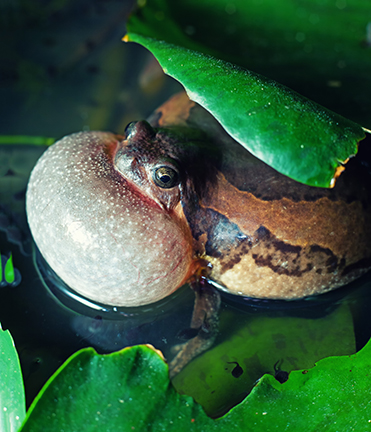 At a Glance
Learn more about the Blanchard's Cricket Frog.

Learn more about the Boreal Chorus Frog.

These critters can go through three phases beyond the larval stage.

Also known as Waterdog

(Necturus maculosus)

Baby frogs or toads are called tadpoles.