Insects are invertebrates. Their bodies are clearly divided into a head, a thorax, and abdomen. They also have three pairs of jointed legs and usually two pairs of wings.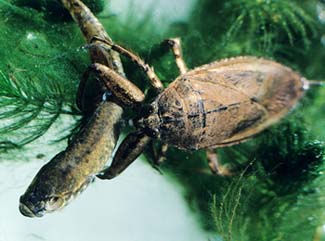 At a Glance
When Gypsy moths have an "outbreak," the caterpillars defoliate trees (eat all the leaves).

Aphids come in a variety of colors - yellow, red, black, etc.

Butterflies are beautiful to watch fluttering about.

You'll want to get a closer look to enjoy their beauty and observe their activities.

It's a short season in the sun for this buzzing insect.